Here are a few things to help you get started with VertiGIS Studio Workflow:
Documentation
VertiGIS Studio Workflow's documentation is available online. In it, you'll find your first steps to getting up and running, along with key concepts and more detailed information about its activities and forms.
Samples
A number of samples are included as part of VertiGIS Studio Workflow. You can use these samples as a starting point for your own workflows or consult them to see typical usage patterns. These samples can be found in VertiGIS Studio Workflow Designer when you create a new workflow (File > New).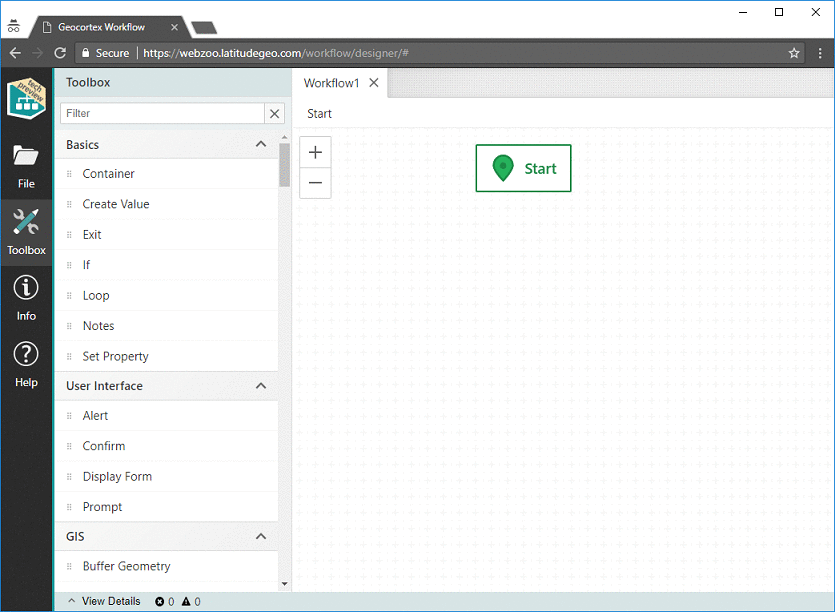 VertiGIS Studio Workflow Sample Site
This Sample Site demonstrates use of all of the current VertiGIS Studio Workflow activities in Geocortex Viewer for HTML5.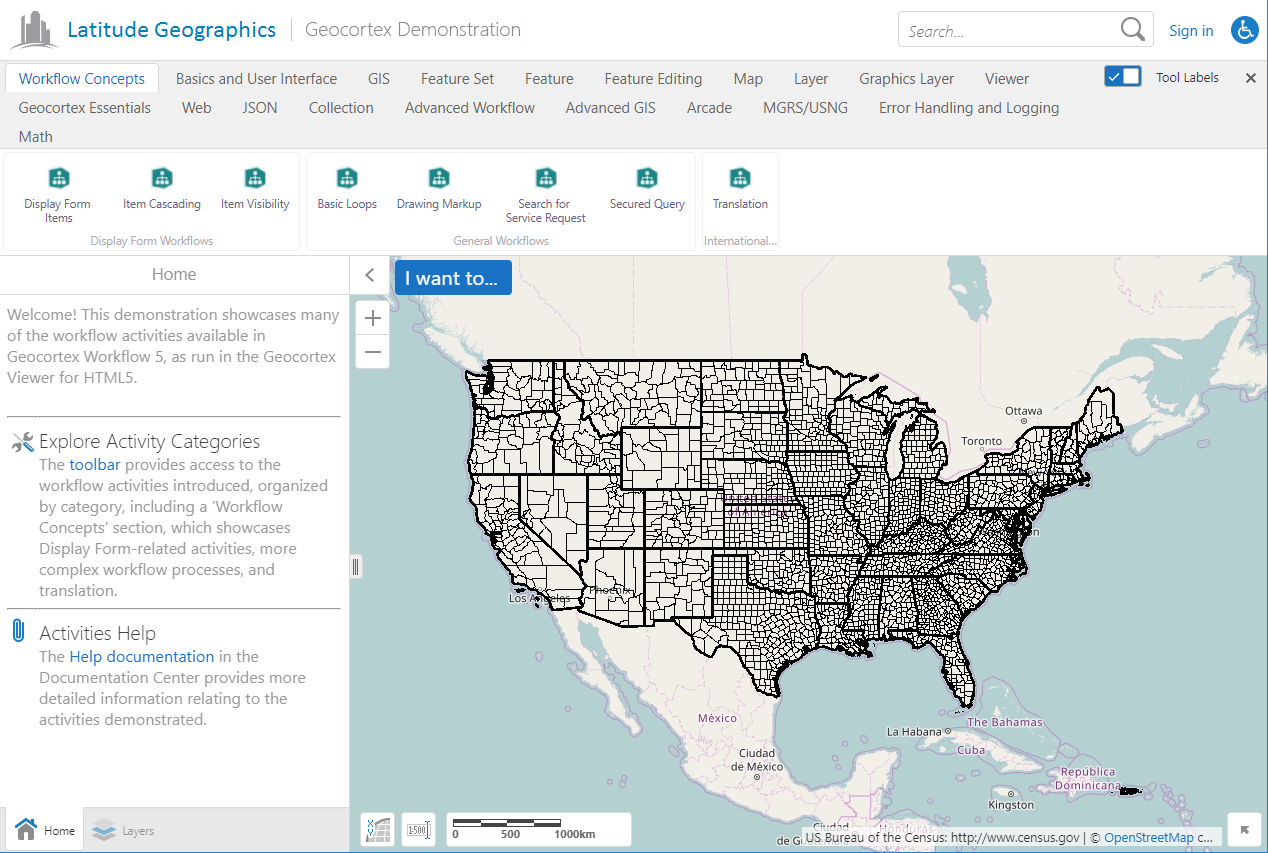 The workflows showcased within this demo are shared publicly in ArcGIS Online; you can find out more in this article.
Getting Help
Got a question? Check out our Frequently Asked Questions or ask your question in the VertiGIS Community. And, if you're really stuck, contact our Technical Support team by opening a support ticket or by emailing vertigisstudio-support@vertigis.com.