If a service already exists in Essentials Manager but layer changes are made externally (in ArcMap), steps are required within Essentials Manager to make it recognize the changes.

Add additional layers to an existing service
Publish the service with the new layers
Open the Geocortex site in Essentials manager.
Click on the warning next to your site.

Click "OK" to resolve the issue/s

Click "Save Site"
Click on "Include Layers and Map Services"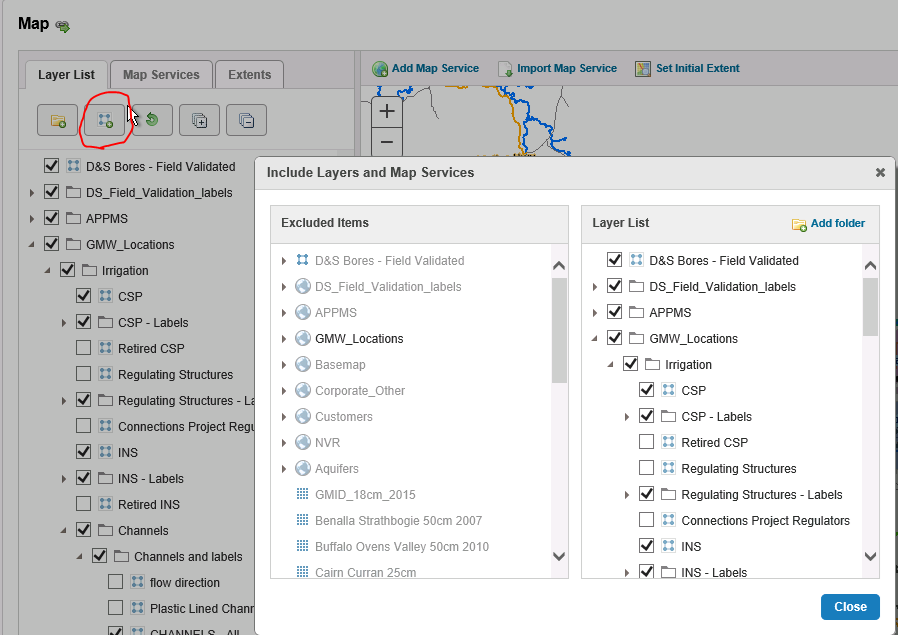 Expand to the Excluded item you want to add.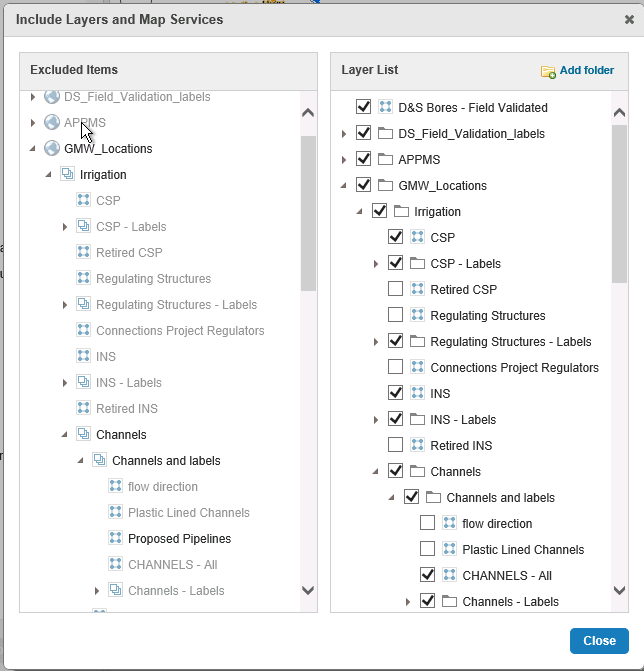 Drag the item across from the "Excluded Items"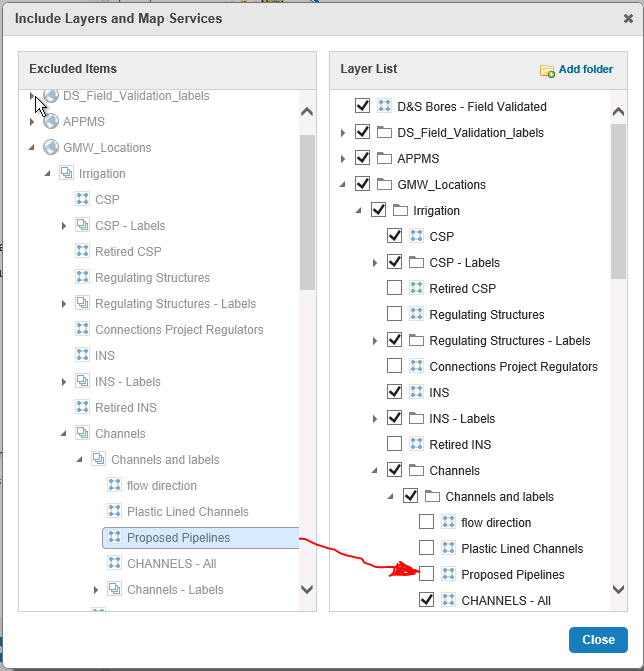 Click "Apply Changes"
Click "Save Site"

Your site should now have the additional services added to it.