Overview:
In some environments, you may need to activate Essentials, but may be unable to complete an online activation. In these cases, you can follow these steps to perform an offline activation.

Solution:
Install Essentials, and run the Post Installer
Enter your license key, and click activate, just as you would with an online activation. You should see the following popup:

Follow the steps in the Post installer, to retrieve your Essentials License file, and email it to customerservice-ca@vertigis.com
We will activate the file, and return it to you. You can apply it from the same screen in the Post Installer:

When your activation is complete, your activation screen will look like this: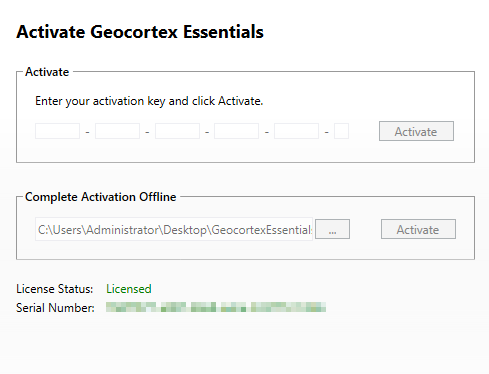 For more information, refer to the Activate Geocortex Essentials topic in the Essentials documentation.