Technical Support is available from VertiGIS North America Ltd. by a priority queue system during regular operating hours of 8:30 AM-5:00 PM (Pacific Time), Monday-Friday, excluding public holidays.
Note: Please ensure that you've navigated to https://community.vertigis.com/ to submit a ticket to VertiGIS North America Ltd.
Submit a Ticket
To submit a ticket, browse to https://community.vertigis.com/ and click on Submit a Request in the top right-hand corner: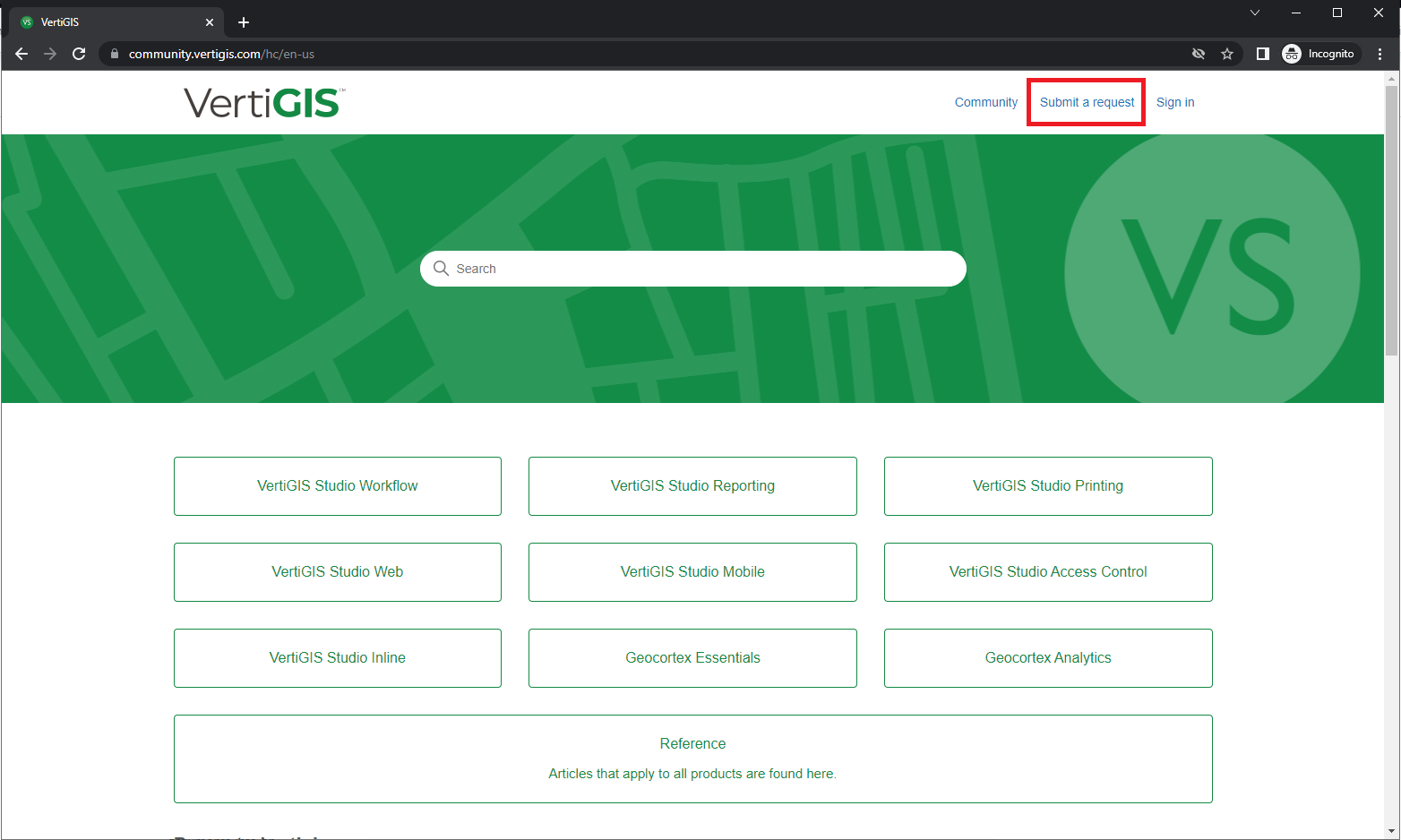 From there, you'll be presented with this page: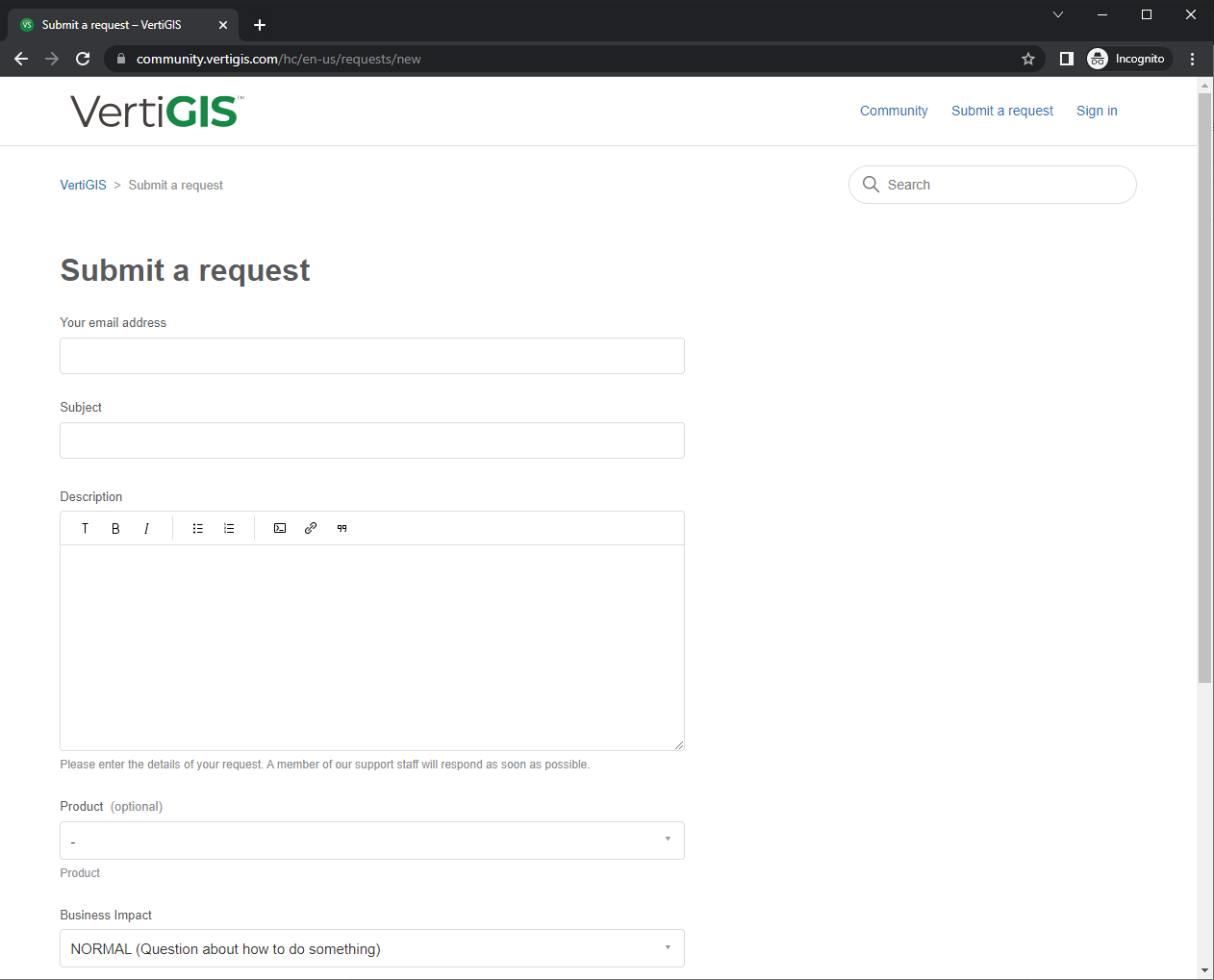 Useful Information
To help us resolve your case, please provide as much information as possible, including:
A clear description of the issue and the steps leading up to it, including screenshots of any errors. If an error has associated text, please try to copy all of it, especially if it's only partially visible in screenshots.
Depending on the complexity of the issue, you may wish to use a video screen capture. Showing the steps leading up to your issue, and the resulting effects, can often help diagnosis and resolution.
Version numbers of any Geocortex or VertiGIS Studio software you're using: Essentials, Viewers, Analytics, etc.
If there is a public facing URL for your site/viewer that we can reach, please provide it.
If there have been any recent architecture or configuration changes that may affect the operation of your site, please describe those changes.
The impact of this issue on your organization.
If possible, please ensure that you've logged in to the Community when you submit a ticket.
If you're experiencing difficulties logging in to the Community, please refer to this page: https://community.vertigis.com/hc/en-us/articles/4419081716242-Signing-In-to-the-VertiGIS-Community